Joshua Wagner:
Media Specialist
Video Portfolio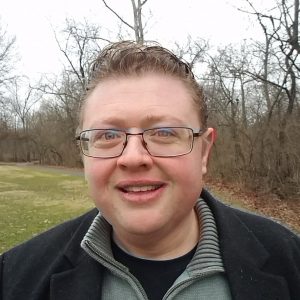 (Please scroll down to see the video production portfolio I have prepared) 

You may download my Resume by CLICKING HERE.

Social Media and Web Analytics for OCHCH
See my Social Media Analytics for The Ohio Council for Home Care and Hospice (my current position): CLICK HERE
See my website stats for OCHCH.org: CLICK HERE

Media Appearances:
One of my Columbus Dispatch Appearances: CLICK HERE
My appearance in 2018 on Channel 10: CLICK HERE
Other Points of Interest:
You may see my Speaking Demo Reel by CLICKING HERE.
To Contact me CLICK HERE.
Below are samples of some of the courses, webinars, podcasts, and documentaries that I have produced in the last few years.
Social Media Course for Stand Up Comedians
This is an instructional video I made for stand up comedians after having competed in a contest in summer of 2018. I found that most of them had no handle on social media, so I made a 9 part video series for them instructing them on the basics of Social Media marketing, including micro-websites and email marketing. You are welcome to see the rest of the videos here: Dropbox Link.
 Dating After Divorce, Online Course
This is a clip of a course I shot for Double Trust Dating, which is a coaching service run by David and Jonathan Bennett.  This course, "Dating After Divorce" is a product that they later offered at a fee to their customers and clients.
Podcast: Neutral Zone Chat
This is clip of a Star Trek audio and video podcast that I produced with Emmy Award winning producer, John Ondo of Ondo Media.  While this was mostly fun, John and I made a powerful team and a fun podcast for fellow Star Trek fans.  We hope to monetize it someday through our Patreon Page.  You can watch the whole episode by CLICKING HERE.
Disruptive Love Podcast
I have also worked with David and Jonathan Bennett from Double Trust Dating to produce a regular audio and video podcast called "The Disruptive Love Podcast."  
Typically, it is an interview format where they have guests in the studio with them, or they connect with a guest via skype.  There are multiple scene changes to keep the broadcast dynamic.  You can watch or listen to the entire episode by CLICKING HERE.
Webinar: The 6 Steps to Forgiveness
I have spent most of my professional career as a Catholic Priest, however, I have decided to change career paths.  Most of my video development, skill, and experience, come from producing my own weekly webinars for the last 6 years.  Some of the webinars were live and interactive (via chat) and some of them were recorded and used for marketing purposes via a webinar marketing platform. 
This is a clip from one of my pre-recorded marketing webinars.

I wrote, shot, and produced each episode myself.  I did have someone do my PowerPoint slides for me.  See the entire webinar by CLICKING HERE.
Documentary: The Seven Church Tour
These next two videos are a project I completed a few years ago detailing the history of the oldest Catholic Churches in Columbus.  This documentary was based on a live tour I conducted with over 400 people in 2014.  I shot, wrote, directed, and produced this documentary which I released on DVD to my customers.
The First Video is a clip from a promotional video that I created for the DVD and the second video is a clip from the documentary itself.  I did have assistance with the music and the editing of the final documentary.
The video below is a clip from the actual "Seven Church Tour: Columbus, Ohio" documentary produced in 2016, featuring Bob Hunter from the Columbus Dispatch.